Unfortauntely this workshop has been post-pwned due to mechanical issues, please come to Ctrl-H for a free Open Lab Sunday September 27th instead!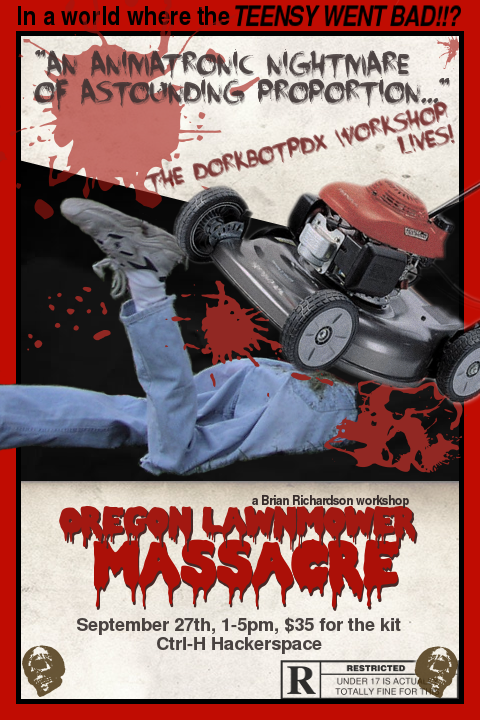 Here's a quick video of the mechanism (not final though).
Bring:
Laptop with Teensyduino installed
Phillips head screwdriver (electric is probably best)
2 wrenches, either 7/8", 11 mm, or adjustable
A pair of socks, old shorts/pants, fake blood, etc for decoration.
$35 for the kit. Comes with:

Small breadboard and hookup wire
Acrylic parts
Wood Base
Nuts, and bolts.

Optional: Switches / sensors to trigger the kit
RSVP required! RSVP by emailing bzzt@knowhere.net
Sunday, September 27, 1-5pm at
All ages!
Donate to Ctrl-H if you can!