I've recorded today's solar eclipse with a CdS photocell tapped to my shop window. The voltage divider feeding Teensy's ADC favors dim light so I'm actually surprised to have seen the event. Clouds have got to be pretty dark to show up. The eclipse was darker.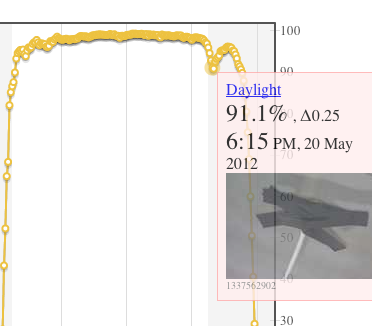 The data shows totality at 6:15 pm. I sample at five minute intervals.
Kudos to Don Park who suggested I take a look at this. I'm wishing I'd tuned the sensor up to get more and better data. When's the next eclipse?