At the Open Source Bridge hacker lounge, Ward Cunningham was talking about borrowing a Mac Mini to run his Txtzyme Sparkles at an art show.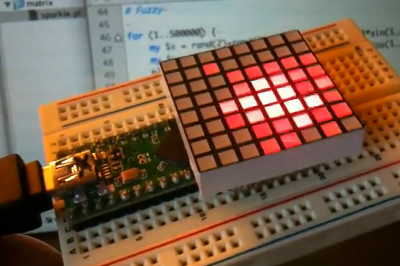 Rather than go home at a reasonable hour, I thought it'd be fun to try implementing all the math directly on the Teensy++, using only the Arduino IDE. Making it run was easy, but doing the math as fast as the computer+USB was quite a challenge.
"Read more" for the stand alone Arduino-based code.... which can run as fast, even faster than the USB communication allows.