While in Norvac The other day I was browsing in the IC section and came across this little gem: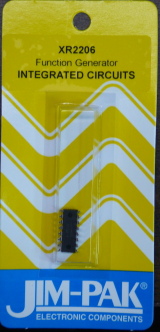 I think it was the Jim-Pak packaging that did it (Jim-Pak was a single serving component vendor that has sadly gone the way of the sort of places that sold it)

The Data Sheet on it is here it's a pretty cool little chip that require very few external components to produce a square, triangle or sine wave. I mostly bought it because of nostalgia for the stores filled with Jim-Pak stuff of my youth (most notably Zero Gee. It turned out to be the best $2.40 I've spent all week.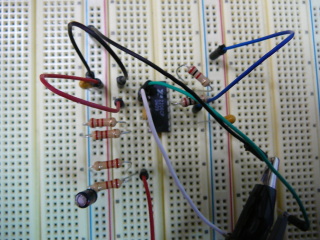 It produces nice output too: