Earlier this summer, I worked on a tiny piece of the Embrace sculpture, for Burning Man 2014.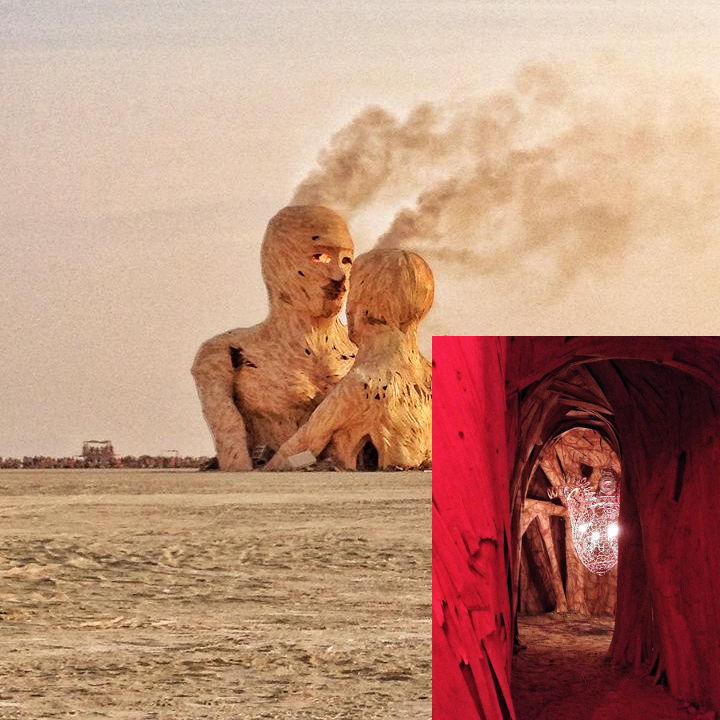 Inside were 2 hearts, one made here in Portland by Lostmachine Andy & other burners at Flat Rat Studios.  I made electronics to gradually fade 4 incandescent light bulbs in heart beating patterns.
Click "Read more" for technical details and many more wonderful photos (taken by Sarah Taylor)....