I am happy to report Windows 10 Preview build 9860 fixes the long-standing USB serial bugs, which impact nearly all Arduino compatible boards.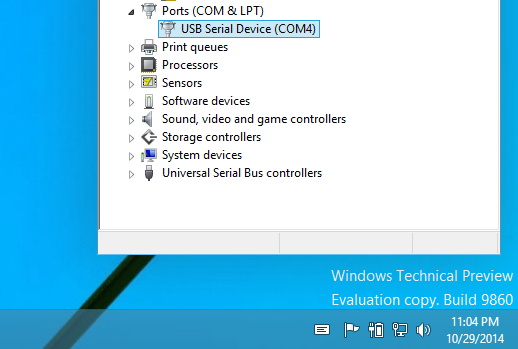 The driver loads automatically. No 3rd party INF is required.
The surprise removal bug is finally fixed (was present in build 9841, is fixed in 9860)
The seconds-long pause when detecting a new USB device for the very first time appears to be gone.
Windows 10 is finally going to support all class-compliant USB serial (eg, CDC-ACM) as well as Linux and Mac OS-X. Very exciting.
---